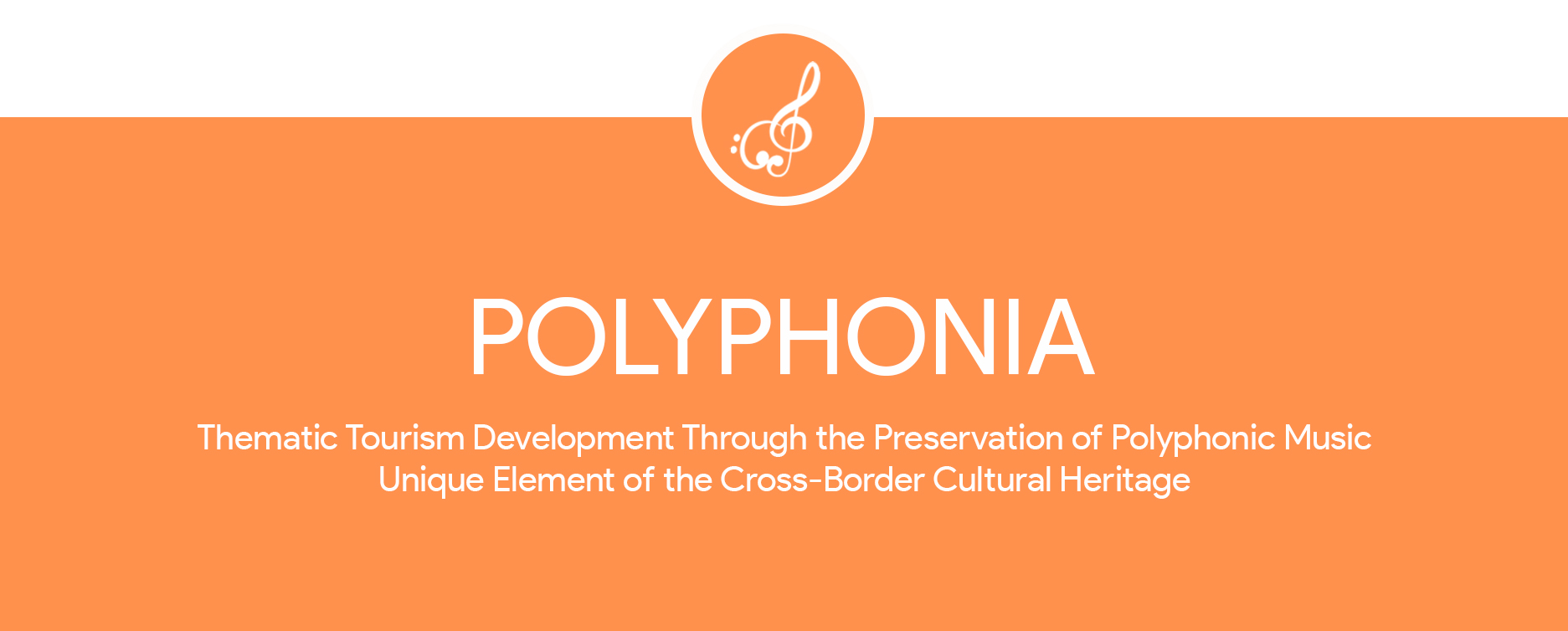 Project Summary
The regions of Epirus, Gjirokaster and Vlore are rich in cultural heritage of polyphonic music. The geographic isolation has contributed greatly to the fact that this particular genre is so distinctly different from the rest of the Balkans and surrounding European countries. Indeed, the similarities between the Epirotic and South Albanian polyphonic songs, are overwhelmingly greater than their differences, while the main distinction between them is merely linguistic. Similar melodious expressions, unfolding & flourishing through the ages, exceeding the borders of history to meet the structures of myth, form a collective, homogenous and interdependent feature of the cross-border area, the polyphonic music.Both in Epirus and S. Albania there is an urgent need to study, collate and preserve this rich and authentic musical heritage, from which valuable information can be derived in a series of disciplines such as ethnomusicology, aesthetics, anthropology and history.This very cultural asset, the Project POLYPHONIA seeks to preserve, as an integral element of the intervention area and also valorize, through the instrument of thematic tourism, tapping significant inland undeveloped potential (traditional villages etc.) and improving the region's attractiveness, to bring about prosperity and economic growth, while building bridges between the people and the Nations.
The main outputs of the Project will be the development of the POLYPHONIA Cultural Brand and Thematic Route that will be utilized to efficiently and productively exploit polyphonic music in terms of cultural and thematic tourism, through the establishment of a Cross-border Virtual Reality Museum & Exhibition & an Augmented Reality Tourist Application for tablets/smartphones. POLYPHONIA also entails actions of enhancing the awareness of cross-border cultural heritage, such as the establishment of two CB Centers for the provision of tourist information, musical knowledge & the conduction of workshops.
Moreover, the Project's Network will represent a common field of actions of cooperating organizations, in the fields of cultural values & tourism development. In this context a Polyphonic Caravan will be created, touring both sides of the borders, giving life to small villages of the countryside.
Finally, to capture and broadly celebrate the essence of polyphonic music heritage, a two-Day Festival & Conference will be held jointly in Gjirokaster & Pogoni. POLYPHONIA will build on the "virginity" and beauty of the N. Epirus and S. Albania polyphonic music, as a rare and valuable asset of the area and utterly preserve and cherish it to create an integrated cultural tourist product of cross-border importance.
The Project addresses several dimensions of EU policies, such as culture and sustainable tourism. All PBs will enhance their competences to sustainably utilize cultural resources in the CB area, while strengthening CB cooperation, through the exchange of knowledge & transfer of expertise.
The Project is co-funded by the European Union and by national funds of the Greece and Albania.